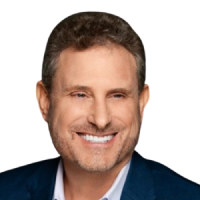 Joe Tishkoff
See what you qualify for quickly by answering a few short questions.
Meet Joe!
Meeting the challenges of a tough market is difficult in any business. Experience, great determination and expertise are essential. A 38 year veteran of home loan origination, Joe has the kind of experience that counts in the fast-paced world of real estate. PRMG has the people with the knowledge and experience you need. Your property transactions involve the most important financial decisions you may make for yourself. When working with a Realtor, client or borrower, I want that person to know that we all share a common goal and that I'll do everything I can to make things happen.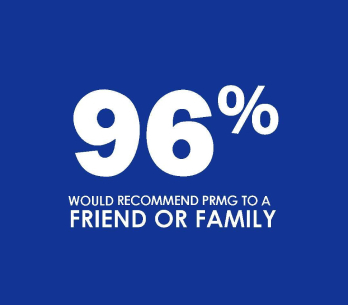 Joe Tishkoff


Joe was knowledgeable, attentive and his entire team was great to work with. Joe and his team make the process easy and kept me abreast throughout the entire time from start to finish. I would highly recommend him.
Gordon H S

Joe Tishkoff


Joe was always clear with us and kept expectations realistic. He worked hard for an year with us, updating when the market rates changed and the effect that had on affordability. Joe is a wealth of knowledge and made sure that we could get the possible rate and discussed in length the loan options available to me.
Erick Wilmer F

Joe Tishkoff


Joe and his team communicated regularly and clearly. They helped me with the organization of the documents I needed to provided and kept track of all of them. From start to finish was a very short time without any stress.
Scott A

Joe Tishkoff


Joe was amazing, he took the time to walk through every little detail of our loan and guided us on what we should know. He answered every question using his vast knowledge from the many years he has been doing this job and never once made us feel like we were asking to many questions. He made us feel like we were family, as if he was helping one of his own go through the process. He worked closely with us and our realtor to make sure everything was explained clearly and made us feel comfortable with what was being done. Going through a mortgage for the first time can be really intimidating and a little scary but Joe helped put our minds at ease with each step. Because of Joe, Anita and our realtor I don't think that this could have gone any smoother. We are really happy and I would recommend Joe to anyone without hesitation.
John Michael L

Joe Tishkoff


Clear communication. Available for questions. We were first time home buyers and Joe put us at ease, answered all our questions and made the process as smooth as possible. His knowledge and experience put has at ease.
Cyndee Louise Puopol L

Joe Tishkoff


Joe & Anita were amazing! They were always there to help me understand each step of the process. They were so patient, prompt & professional in every interaction. Highly recommend working with them to buy your dream house!
April F

Joe Tishkoff


walked us through everything
Patty Dang W

Joe Tishkoff


Fantastic communication and support
Erik G

Joe Tishkoff


This was my first brand-new home on leased land. There were lots of moving parts to this process. Joe and the team held my hand the entire way. There is always a lot of uncertainty, but I knew Joe would get it done. You always feel like Joe is on your side.
Todd J P

Joe Tishkoff


I felt cared about. Communication was stellar. Joe was friendly, kind and knowledgeable.
Amy J S